PFM North America
Brings PFM quality to North America since 1991
Founded in 1991, PFM North America is engaged in manufacture, distribution and support of PFM products to the North American markets from its state-of-the-art facilities in Ontario, Canada. With a production staff of 35, the company builds a variety of equipment including flow-wrappers, automatic packaging and processing lines and feeder systems for both food and non-food products.
PFM North America has its own independent technical department, with mechanical and electronic design facilities to tailor individual machines and complete lines to customer requirements using the latest technology. The sales department is made up of both internal regional managers and a network of agents and distributors covering the whole territory. With this infrastructure in place, close contact is maintained with end users to allow their machinery needs and after-sales service requirements to be readily identified and met. Customer service is conducted by a dedicated service manager, technical servicing co-ordinator and a team of highly specialised service technicians. Outside regular office hours and weekends, a qualified technician is always on call to offer assistance over the telephone while Teleservice, the on-line help system, is also available over the Internet.
PFM Group's commitment to rapid delivery of spare parts is underlined by over 2 million dollars of parts inventory held in the Ontario warehouse for delivery, if required, within 24 hours. Quality in its products, comprehensive after-sales support and a willing ability to provide custom-built solutions has led PFM in North America to produce major systems and win continuous and repeated business with some of the largest international companies. These include Kimberly Clark, Sara Lee Bakery, Conagra, Procter & Gamble, 3M, Rockline, Tyco Healthcare, Johnson & Johnson, Ferrero and many others.Over the last three years, PFM Packaging Machinery Corp has shown an annual growth rate of in excess of 16 per cent.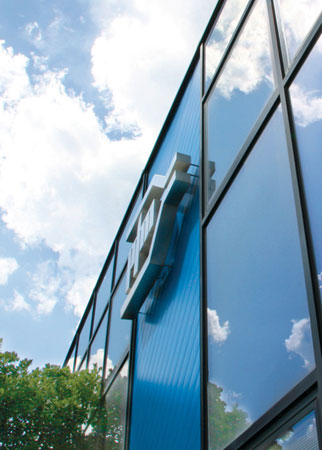 PFM Group
A group of companies
From the beginning, PFM has worked constantly towards helping our customers achieve success and create opportunity for innovation, along with encouragement in making the most from their resources and employees professional and personal skills
"Goals can only be achieved by manufacturing excellent quality machines" is the principle that drives PFM. This premise was the principle our founder based PFM upon, evolving over time, adapting to new design and manufacturing requirements to become a strategic priority today.
Research and Development are essential to the creation process, and is critical to identifying the technical means necessary to put an original concept into practice. PFM believes this function is crucial, so much so that our R&D department is run personally by the proprietors.
The innovation that PFM continuously has offered the markets over the years is the result of our investment into Research and Development. This can clearly be seen in the daily work of dozens of technicians who are encouraged to pool their skills, share their experiences and objectives. There is a deep awareness within these men and women that a new idea stems from a highly motivated, joyful spirit, which is irreplaceable in a modern company that sets its sights on the future, on an ever more selective and diversified market.
The strength of PFM Group remains in our original technological ideas, in our perseverance to create new concepts and technology, and absolute determination to be always one step ahead.
We are an organised, efficient and competitive company, and our aim is to offer you the very best every time.