PFM Hawk
Engineered to resolve the crucial challenges found in today's market, the Hawk sets itself apart from the pack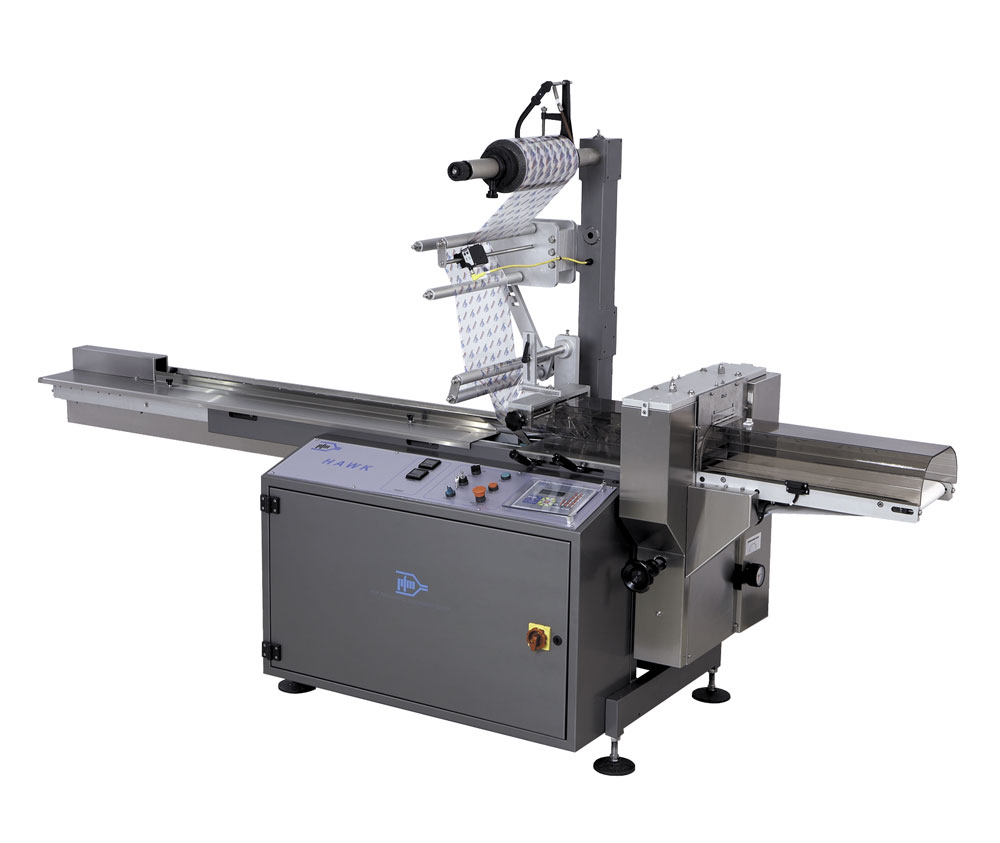 Speed and Precision
PFM's Hawk flow wrapper is a horizontal flow pack packaging machine which automatically produces closed packages with three seals from heat-sealable packaging material.
Engineered to resolve the crucial challenges found in today's market, the Hawk sets itself apart from the pack. This user friendly horizontal form fill and seal machine is optimized for operations demanding top performance, increased flexibility, greater efficiency and low maintenance costs.
This flow wrapper is designed to incorporate the advanced components and features of an upsized machine, but is built into a compact and ergonomic unit that still maintains the flexibility to perform quick and easy product changeovers. The versatility of this wrapper allows you to package a vast range of food and non-food products, utilizing a wide variety of potential packaging materials (OPP, BOPP, Laminated, HDLDPE, Polyolefin, etc.).
Technical Data
Suitable packaging materials: laminated, bonded or micro-perforated polypropylene; hi-low density polyethylene; heat-shrinkable materials with trimmed seals.
Packaging speed: up to 120 packs/min
Time required to change setup: average 3 minutes
Product dimensions: length min 2″ max 20″; width min 0.2″ max 9.6″; height min 0.1″ max 4.25″.
It is possible to adapt the machine for products with dimensions greater than those specified above.
Jaws up to 9.8″ wide and 6.7″ diameter