PACK EXPO East 2020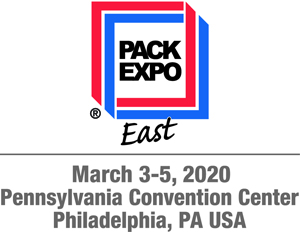 With a convenient Philadelphia location and cutting-edge technology, PACK EXPO East is your East Coast connection to packaging innovation. It's no wonder that high-level pros from leading consumer packaged goods (CPG) companies will be there. Bring your whole team to get up to speed on the latest advances and take your business to the next level.
Discuss the Best Solutions with PFM: This show's personal scale gives you and your team a unique opportunity to spend quality time collaborating with suppliers.
Get Ahead of Competitors: Stay on top of the latest trends and innovations—and truly understanding their applications—will keep your business in the lead.
See Technology in Action: The best way to discover the right technology for your production line is to test the latest products in person.
Join PFM at the Philadelphia Convention Center from March 3rd to 5th, 2020 at Booth # 1606
Where: Philadelphia Convention Center – Philadelphia, Pennsylvania, Booth # 1606
When: March 3rd, 4th & 5th, 2020, daily from 10 am to 4 pm
Link: Official Website