Contact
Address
North American Headquarters
1271 Ringwell Drive Newmarket, Ontario L3Y 8T9, Canada
US Division Office
15200 Transistor Lane, Huntington Beach, California 92649 USA
Contact Form
---
Contacts
Sales
LANA PRATT
Regional Sales Manager Canada, Western USA, Mexico, Central & South America
ph: 905-836-6709 ext. 122
fax: 905-836-7763
l.pratt@pfmnorthamerica.com
JOHN FALLIS
Regional Manager for Southeast USA
ph: 905-836-6709 ext. 109
fax: 905-836-7763
j.fallis@pfmnorthamerica.com
JACEK ZDZIENICKI
Operations and Sales Manager -
PFM NA - US Division, Inc.
ph: 267-895-5683
mobile: 949-2044362
jacek@pfmusa.com
ED CUSACK
National Sales Account Manager -
PFM NA - US Division, Inc.
ph: 267-895-5683
e.cusack@pfmusa.com
Service & Parts
DOUG MARSH
Service Department - Service Manager
ph: 905-836-6709 ext. 114
fax: 905-836-7763
after hours: 905-836-6676
d.marsh@pfmnorthamerica.com
BARRY GIRARD
Parts - Customer Service - Customer Service Representative
ph: 905-836-6709 ext. 118
fax: 905-836-7763
b.girard@pfmnorthamerica.com
ATIF KHAN
Parts - Customer Service - Customer Service Representative
ph: 905-836-6709 ext. 110
fax: 905-836-7763
a.khan@pfmnorthamerica.com
---
Trade Shows
---
IDEA16 International Engineered Fabrics Conference & Exposition
Get an up-close look at the technologies and applications that are redefining the manufacturing process of nonwovens and engineered fabrics. Talk to the industry experts in person and maximize your access to industry suppliers and solutions.
Join us at our booth #805
Where: Boston Convention and Exposition Center - Boston, MA - Booth #805
When: May 3rd, 4th & 5th - 2016
Link: Official Website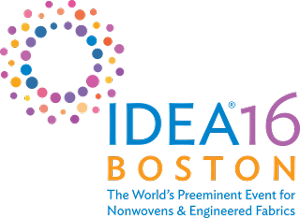 ---
PackExpo International 2016
PACK EXPO International is one of the largest events of its kind. It is the only show in processing and packaging that consistently delivers buyers from every market. It's the one place where new products make the biggest impact and where buyers expect to find the latest packaging, processing and integrated solutions. It's the one place where all the big names converge.
Join us at our Booth #S-1745
Where: McCormick Place - Chicago, Illinois - Booth #S-1745
When: November 6th, 7th, 8th & 9th - 2016
Link: Official Website